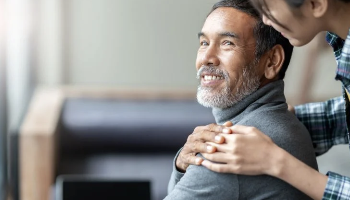 Care Partners/Caregivers
We encourage a family member or friend to stay with you during your recovery.
A bed and continental breakfast are available for caregivers staying with you overnight.
We will also provide your caregiver with a lunch or dinner at no charge.
Nearby restaurants including some that provide delivery are listed at the nurses' station. Our welcome desk staff can provide recommendations and directions.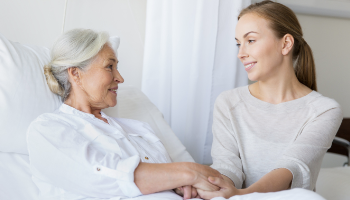 Visiting Hours
Visiting hours are 10:30 a.m. to 9:00 p.m. daily.
Visitors should enter at the Sioux Falls Specialty Hospital drive-through on the southeast side of the building. Other entrances are locked at 6:00 p.m.
Caregivers can stay with patients around the clock.
For access outside visiting hours, caregivers can press the intercom button at the entrance.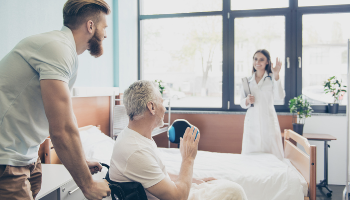 Going Home
For your health and safety, we cannot permit you to drive yourself home.
After your physician has released you, your nurse will help you plan when your driver should arrive at Recovery Care.
For your comfort and security, we strongly advise that someone remain with you for the first few days after you return home.